IndianOil to go Net Zero by 2046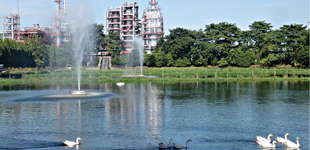 IndianOil has resolved to achieve net-zero operational emissions by the year 2046. IndianOil's decarbonisation plans encompass both Scope 1 & 2 emissions. Mr Shrikant Madhav Vaidya, Chairman, IndianOil, made the announcement during the Company's 63rd Annual General Meeting, held on 25th August, 2022. The year 2046 coincides with India completing 99 years of independence and the celebration of its 100th Independence Day. This historic declaration by the country's energy major, aligns with India's net zero commitment by 2070 announced as part of the Panchamrit goals by the Hon'ble Prime Minister at the COP-26 Summit last year.
Chairman Speaks
"As we embark on the net-zero journey in the right earnest, we already have a well-crafted blueprint in place. It adopts a multi-pronged approach to take us gradually towards the net zero destination. We have envisaged that an investment of over Rs. 2 lakh crore will be required to achieve the target by the year 2046. IndianOil has been pursuing a robust green agenda for some time now, to steer the country's green energy transition. So we are already working on several emission mitigation pathways like green hydrogen, biofuels, renewables, carbon offsetting through ecosystem restoration and Carbon Capture Utilisation and Storage (CCUS), among others"
- Mr Shrikant Madhav Vaidya,
Chairman, IndianOil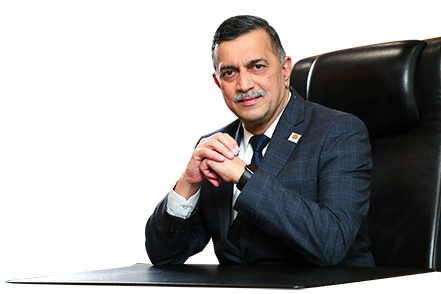 The Way Forward

Emission Profile of IndianOil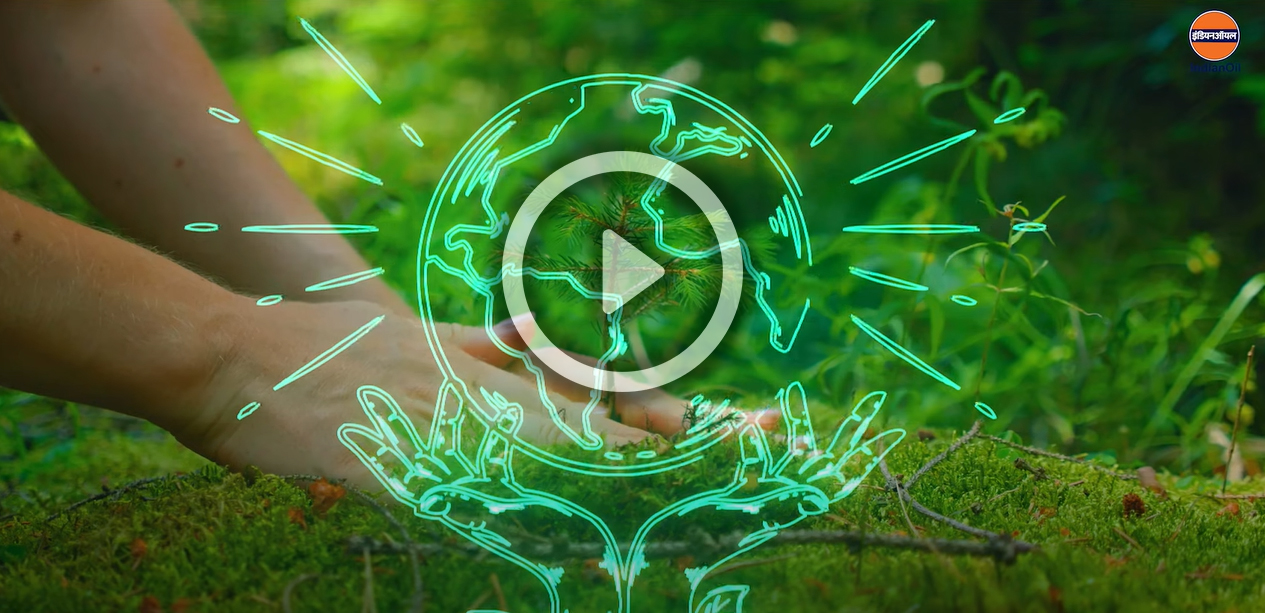 IndianOil's current GHG emission stands around 21.5 million metric tonnes of carbon dioxide equivalent (MMTCO2e). The emissions including that of CPCL is ~ 24 MMTCO2e. The reported figures pertain to emissions from operations. The GHGs accounted by the company are CO2 (98.5%), CH4 (0.5%) and N2O (1%).
Out of the above, Scope-1 emission constitute 96% of the emissions while the remaining 4% are on account of Scope-2 emissions. About 97% of the emissions are due to refineries and petrochemicals operations while about 2% are on account of Pipeline operations and balance about 1% are from Marketing operations.
With proposed expansions, the emissions are expected to be over 40 MMTCO2e by the end of this decade.
Our Approach
IndianOil is has a dual role of meeting the national energy needs and also to fulfill its role as a responsible global citizen. We are committed to both these objectives and are embarking upon the transition towards a greener future.
The company continues its existing emission mitigation efforts towards lowering operational emissions, offering greener products and mitigating supply chain emissions. Going forward, you would see our commitments grow to meet our net zero aspirations.
The 7 Focus Areas
1. Achieve net zero operational emissions
IndianOil has been undertaking efforts to improve its operations, reduce the environmental impact of products and enhance supply chain performance. The Company engages with subject matter experts, undertakes audits and in-house R&D, and pursues partnerships to accelerate progress toward its stated goals.
2. Meeting electricity requirements of expansion projects through renewable energy
IndianOil is cognizant that any future expansions will result in emission growth, and it is imperative to mitigate the same from a net zero perspective. In pursuit of this target, IndianOil plans to meet the electricity needs of its refinery expansion projects using renewable power
3. Increase the proportion of greener fuels in the product mix
IndianOil's products form the backbone of India's fuel needs. The Company meets the fuel needs of around 3 crore customers every day, across the length and breadth of India. With emissions from energy consumption contributing to nearly 75% of global emissions, there has been a proactive effort to offer greener products like SERVO Raftaar, Xtra Tej, XP95, Xtragreen, IndiGreen etc. As a responsible corporate, IndianOil is transitioning into an Integrated Energy Solutions Company to make India energy secure while reducing its carbon footprint.
4. Invest in low carbon energy technology and undertake partnerships
IndianOil has taken initiatives which it plans to scale up through partnerships and R&D to develop low carbon technologies like green hydrogen, CCUS, alternate energy, EV and start-up tech solutions.
5. Engagement with value chain partners to reduce emissions across the current network
IndianOil believes responsible business practices must be adopted across its value chain to deliver on its promise of crafting a greener future for all. The Company is committed to bringing greater efficiencies and greening of the value chain.
6. Bring greater linkages between employee skills & company climate goals
IndianOil understands that achieving net zero would require business transformation and mobilising human resources at a significant scale. To achieve the target of net zero, IndianOil is undertaking measures such as trainings, technology exposure, cross-functional team building etc., to have necessary systems in place to achieve the target.
7. Establish IndianOil as a leader in environment sustainability
As a leader in the energy and fuels business in the country, IndianOil views sustainable business practices as a defining element of competitiveness to maintain its status, equity and standing, both in the market and in society. The Company is developing competencies and necessary experience in the arena of environmental sustainability, necessary to maintain leadership in the changing business environment.
Pathways to Net Zero
ENCON Measures
Increasing Boiler / Furnace efficiency
Shifting from Fuel Oil, Gas Oil & Naphtha to Natural Gas
Maximizing Grid Power import
Moving Towards Green Hydrogen
Resid Upgradation
Bitumen Maximization
Carbon Capture Utilisation & Storage
Renewable Energy
Natural Gas to Compressed Biogas
Tree Plantation
Purchase of Carbon Credits
Ongoing Emission Mitigation Efforts
Working responsibly, the company has successfully avoided/mitigated 3.36 MMT carbon emissions during FY2021-22. With regard to fuel related developments, the company is guided by various national commitments / targets. For other environmental aspects, the company is adhering to various national environmental norms. Some of the key targets which contribute significantly to the nation's environmental aspirations are highlighted below:
Improving Petroleum Products:
Currently, Ethanol blending in petrol of about 10% has been achieved. The company is working towards 20% ethanol blended Petrol in line with government mandate
Ensuring availability of cleaner Natural Gas / Compressed biogas:
IndianOil is augmenting infrastructure for increasing sale of Natural Gas. The company aims to be a significant contributor towards achieving the national goal of increasing the share of natural gas in India's energy mix to 15% by 2030.
IndianOil is spearheading the GoIs SATAT scheme which targets 15 MMTPA CBG production and sale of Compressed Biogas (CBG) across the country.
Establishing Footprint in Electricity Business:
IndianOil's current RE portfolio is 237.77 MW which includes 167.6 MW of Wind capacity and 70.1 MW of Solar capacity. Currently, ~150 MW of IndianOil's RE projects supply power to the national grid. The company is targeting to increase its RE portfolio to GW scale towards meeting its net zero commitments and as a business diversification effort.
IndianOil has installed ~1900 EV charging stations and targets to install 10,000 EV charging stations in next three years.
Restoring the environment:
IndianOil is maintaining a healthy green belt of 40 lakh trees within & beyond its operational units and undertakes many environment conservation projects outside its locations. The company is supporting measures towards conserving rhinoceros population. The company has adopted one-horned rhinos in zoological parks in various states of the country where we are providing funds towards care and upkeep of these majestic species. As a corporation we are also playing a leading role in the relocation of Cheetah back in India. The Company will be contributing ~ Rs. 50 crore over the next five years towards Project Cheetah, being taken up under the aegis of the National Tiger Conservation Authority. 8 Cheetahs have already been flown in from Namibia and introduced at the Kuno National Park, Madhya Pradesh. Nature-based solution is also a key area identified by the company in achieving net zero emissions.
Greener Supply Chain:
IndianOil has a pipeline network of over 15,000 km length. Pipelines result in 75% less emissions as compared to rail transport. The mode is being promoted over road / rail transport.
IndianOil has set up solar power units in 20,000+ retail outlets (~57%). These units have a total capacity of 111.5 MW.