E & P
Forays into E&P
IndianOil's business development initiatives continue to be driven by emerging opportunities and guided by its corporate vision of becoming "The Energy of India- a globally admired company".Our business strategy focuses primarily on expansion across the hydrocarbon value chain.
To enhance upstream integration, IndianOil has been pursuing exploration & production activities both, within and outside the country in collaboration with consortium partners.
IndianOil has built portfolio of oil & gas assets, with participating interest in 9 domestic and 12 overseas assets. These overseas assets are located in USA, Canada, Libya, Gabon, Nigeria and Russia. In addition, IndianOil has recently farmed-in in 5 OALP blocks from OIL and won the bid for 2 DSF-III blocks in consortium with ONGC, which would soon be part of IndianOil's domestic block tally as soon as requisite agreements are duly executed.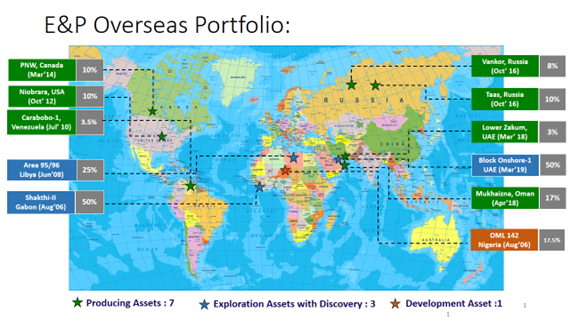 IndianOil is an Operator in two domestic and one overseas block and is a non-operating partner in 7 domestic blocks & 10 overseas blocks. The overseas blocks include one exploratory block each in Libya, Gabon and Abu Dhabi, a development project in Nigeria, and producing assets in USA, Canada, Venezuela, Russia, Oman & UAE.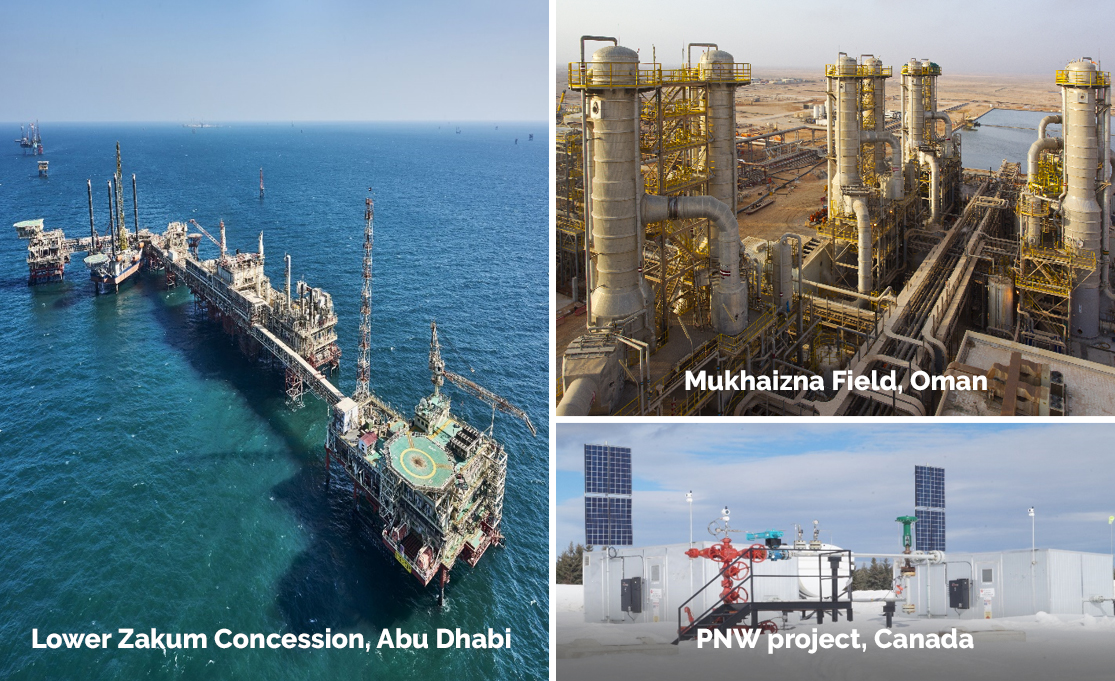 Exploration efforts made in these blocks have led to successes through hydrocarbon discoveries in Assam-Arakan onshore, and Gujarat-Kutch shallow water blocks in IndianOil's domestic portfolio and in onshore Libyan, Nigerian and Gabon assets in IndianOil's overseas portfolio.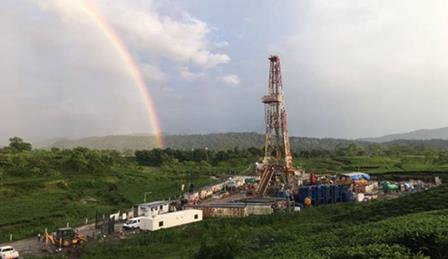 In domestic operated assets, preparations are underway for development drilling in operated asset in Assam while Petroleum Exploration License is awaited for start of Block activities in the other operated asset in Tamil Nadu.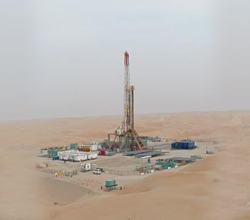 In IndianOil's first overseas operated in Abu Dhabi, drilling and testing of two Appraisal wells have been completed. Development Plan for the appraised area is under approval. Further, Exploratory campaign to ascertain unconventional resources in the Block is in progress. In the other blocks, activities are in progress as per committed work programme.
E&P Department has a state of the art data interpretation centre "ANWESHAN". It is being used for in-house data interpretation of operated and non-operated assets of Indianoil, and also in enhancing capabilities of geoscientists in interpretation. This centre provides opportunities to geoscientists to have in-hand experience of petroleum exploration and its allied operations in partnership with the operators of non-operated onshore & offshore assets in India and overseas.