IndianOil's Octamax technology wins country's top technology award
New Delhi 11-May-2022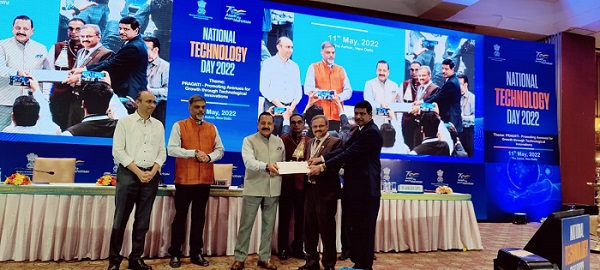 History was made yet again when Octamax technology developed by IndianOil R&D swept the country's top technology award. The much-coveted award was presented by Dr. Jitendra Singh, Hon'ble Minister of State for Science and Technology (I/C), to IndianOil R&D team led by Dr. SSV Ramakumar, Director (R&D), and Dr. Madhusudan Sau, ED (Refining Technology), in a glittering event that saw the presence of India's top technocrats and luminaries from the domain of science & technology from across the country. Dr. Srivari Chandrsekhar, Chairperson, TDB & Secretary, Department of Science and Technology, was also present.
IndianOil was declared winner of the coveted National Award-2022 under the category "Successful Commercialization of Indigenous Technology" for commercialization of Octamax® Technology. The recognition carries a cash award of Rs. 25 lakh and a trophy. IndianOil was adjudged first in the Category A of the National Awards alongside a medical devices company that also won this prestigious award for fluting stents. It is understood that IndianOil's entry withstood tough competition from technologies across domains / industrial sectors and competed against 300 technologies vying for the top honour.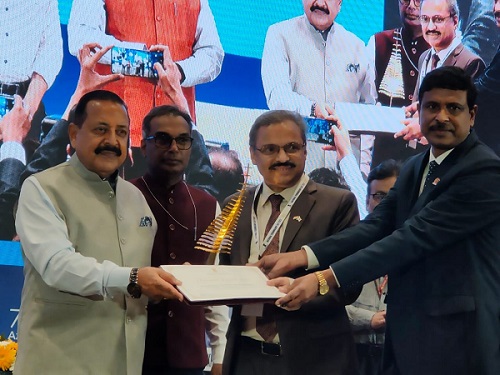 Commending the recognition, Mr. Shrikant Madhav Vaidya, Chairman, IndianOil, said, "This National Award for our Octamax technology is a reaffirmation of IndianOil's commitment to Aatma Nirbhar Bharat. It validates our spirited journey from being a technology importer to a creator of cutting-edge refining technologies. Innovating this pioneering technology has helped IndianOil produce the country's first 100-Octane petrol at our Mathura Refinery to power high performing new generation automobiles. The launch of this high octane petrol grade has catapulted IndianOil into the league of select countries such as Germany, USA, Greece, Israel, etc., that offer 100-Octane petrol."
Accepting the honour on behalf of IndianOil, Director (R&D) said, "We are proud to receive this coveted award that recognises IndianOil's position as a technology licensor in the competitive refining research domain. Octamax® is a state-of-the-art indigenous process technology to produce petrol with exceptionally high anti-knock quality leading to better combustion efficiency & higher fuel saving benefits".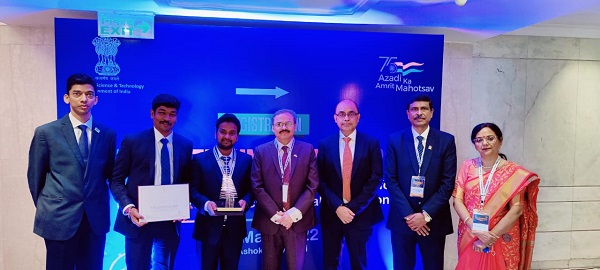 Based on this indigenous technology, the first Octamax® unit of 55 kTA capacity was successfully commissioned in Mathura Refinery in January 2018. Two more units, based on IndianOil's Octamax technology, are currently at an advanced stage of commercialisation.
The National Technology Awards ceremony was held as part of the National Technology Day celebration, by the Technology Development Board (TDB), a statutory body of Department of Science & Technology (DST) that recognises industries for successful commercialization of indigenous technology on 11th May every year.
Dr. Uttiya Bhattacharyya
Executive Director (Corporate Communications)
Indian Oil Corporation Limited